Lightning Ridge Black Opal

Recently we obtained some black opal rough from one of the many mines surrounding the famous town of Lightning Ridge, Australia.  By working with the natural contours of the opal seams we were able to produce these unique carvings.  Black opal is becoming increasingly harder to find with many of the Australian deposits beginning to dry up.  By purchasing one of these carvings at our reasonable prices you are going to have something that few others do--and most never will.  Each piece is designed to be set by an experienced jeweler.  We encourage you to shop around the Internet and try to find comparable pieces.  The fire in each carving is difficult to capture with a camera so we have deliberately decreased the intensity of color in these photos so you will not be disappointed when you see any of these pieces in real life.  Thank you for stopping by this page and please email any questions and comments, we  look forward to hearing from you.

Some of the pieces have additional photos that can be viewed by clicking on the pictures of each piece.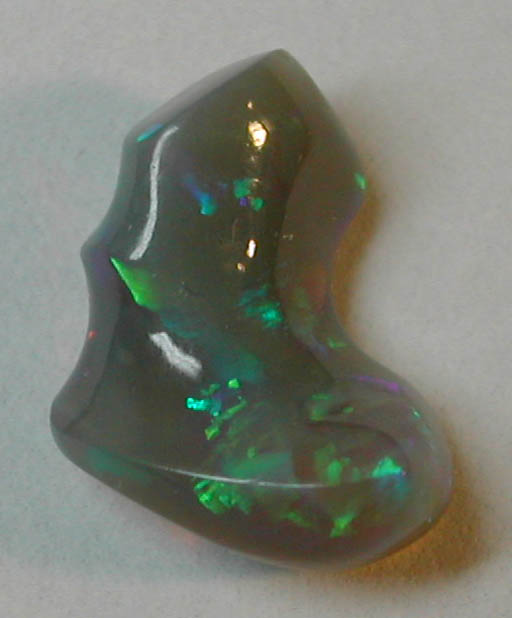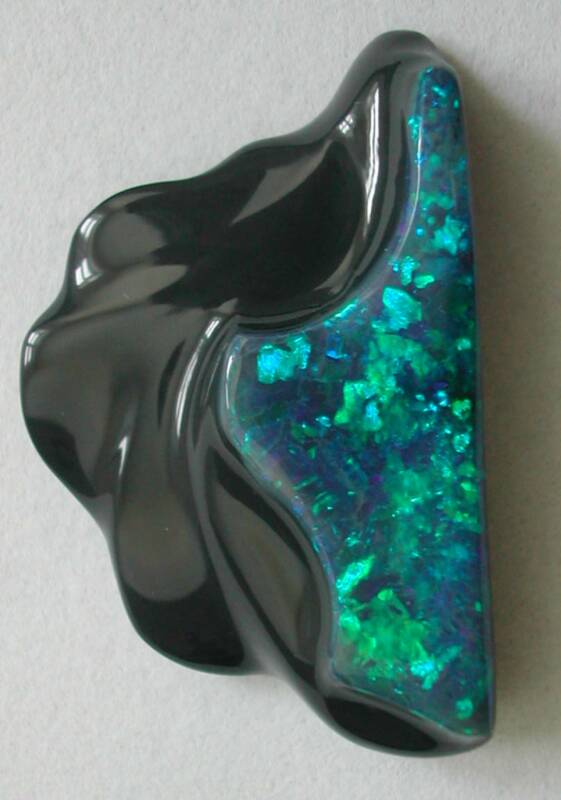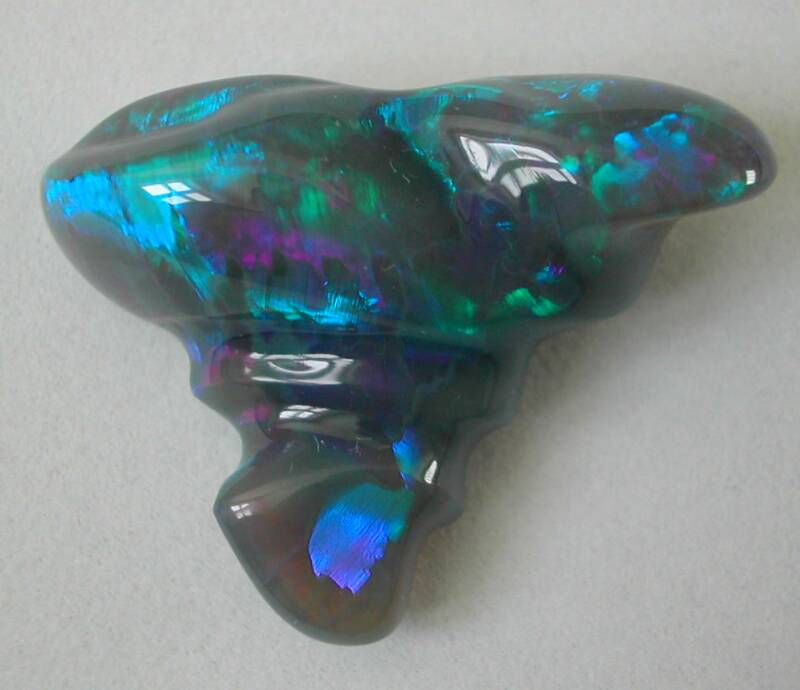 25.42 carats  $150.00/carat                $3,813.00

19.18 carats $175.00/carat

         3,357.00

6.09 carats $50.00/carat

           $305.00

5.56 carats $100.00/carat

          $556.00

This large carving has lots of fire from all directions--primarily dark blues and greens.  It is brightest in daylight and will make a stunning pendant, sure to capture a lot of attention.  Click on the picture for more photos. 

My favorite!  A rare, even pattern of dark blue and green fire is set on a background of jet black potch.  It will make a magnificent pendant!  Very bright in any light.  Click on the picture for more photos.

The  green and blue fire in this piece distinctly resembles the shape of a dove in flight.  A nice addition to the overall winglike shape of the carving..

The "nugget", as I call it, will look great surrounded by some accent stones.  Black opal with green, blue and a touch of red fire at a very affordable price.


Lots of fire!! Greens in the larger end and dark blues in the smaller end.  The grooves increase the surface area and allow fire to appear any way you look at it.  The shape is pendant friendly and will look really nice surrounded by some gold work and/or small accent stones.  Click on the picture for more photos.

8.02 carats $200/carat

       $1,604.00