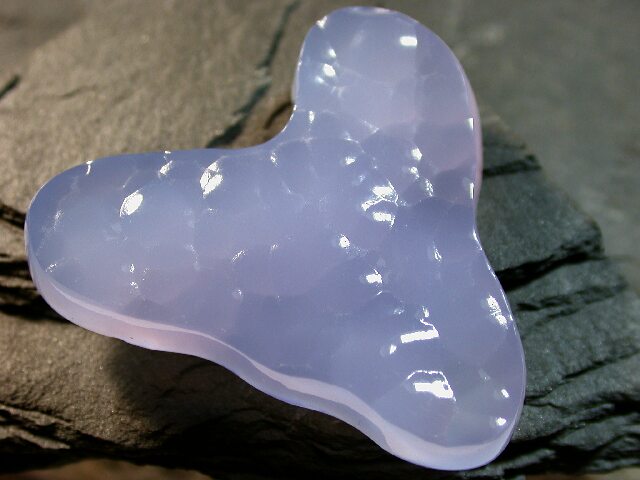 Malawi freeform cab  41 x 38.5 x 7 mm    68.10 ct.    $476.70

We carry a fine selection of blue agate from worldwide sources. We cut only the FINEST material and we cut it with the care and respect that this gem deserves. Click around the pages of our site and you'll see what we mean!!

To return to this page, use your "back" button or go to our main Malawi page and click on image of this stone. We hope to hear from you soon!!