PREMIER GEM DESIGN

Quality Gems and Jewelry Since 1973

E-mail---willj@kvalley.com    Fax----- (509)  933-1399

PO Box 361        Ellensburg, Wa.      98926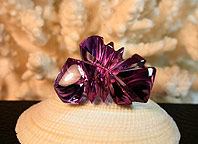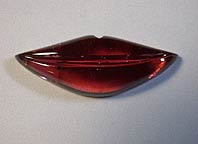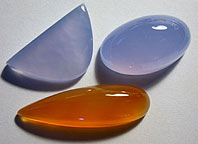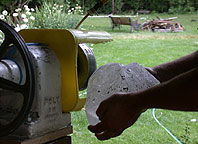 Most gemcutters, over time, develop their own distinctive style and generally stick to it. We don't seem to be able to settle down. We like to try all kinds of wacky stuff....big rocks, little rocks,cab, carve, facet, sandblast.....you name it we've tried it. On any particular day we might facet a 1/2 carat sapphire in the morning and sand the faces on a 40#  quartz crystal in the afternoon. Life's too short to get stuck in a rut. Keep an eye on our site to see what's coming around the corner next.

Due to time restraints we are unable to offer cutting services online. We prefer to cut our own material at our own pace and make the resulting stones avaliable to you on these pages. We especially enjoy cutting the local Ellensburg Blue Agate and other blue chalcedonies from around the world. Many of our gems are one-of-a-kind. We stress quality over quantity. If you came here looking for E-Bay...... this ain't it. In addition to loose stones this site features the artistry of select jewelers who work with our stones.

Premier Design is owned and operated by gemcutter/gemologist Will Johnson. Over the years Will has earned a solid reputation for the quality of his work. More than thirty years of cutting for both the wholesale and retail markets has given him the opportunity to handle nearly every variety of colored stone imaginable. Today, along with his son Nick, he continues to strive for perfection of form and finish in his work. Their insistance upon quality is reflected in each and every gem you will see offered through this website.