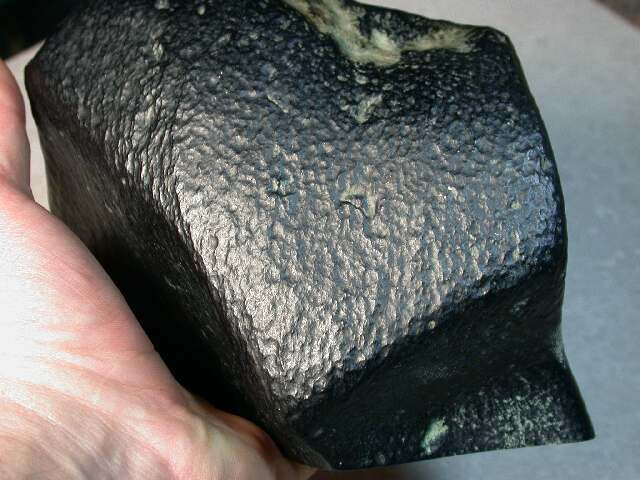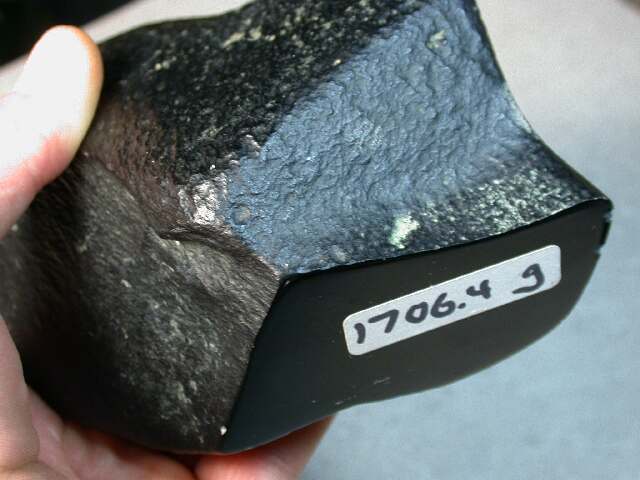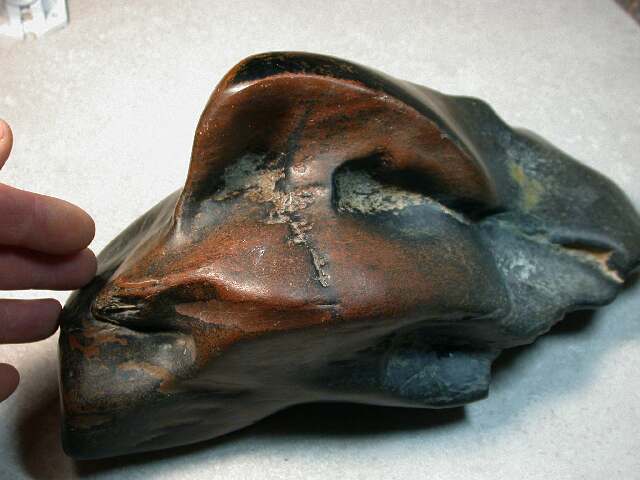 This piece has had an end sliced off and sawn face smoothed but not polished. The rest of the natural rippled surface is very cool and nearly polished by nature's hand alone!

Largest piece is approx 12 pounds with remains of reddish rind and interesting natural sculpted shape. Someone has gently buffed a window on the top ridge to reveal nice black color beneath rind.

ALL PIECES HAVE BEEN SOLD!