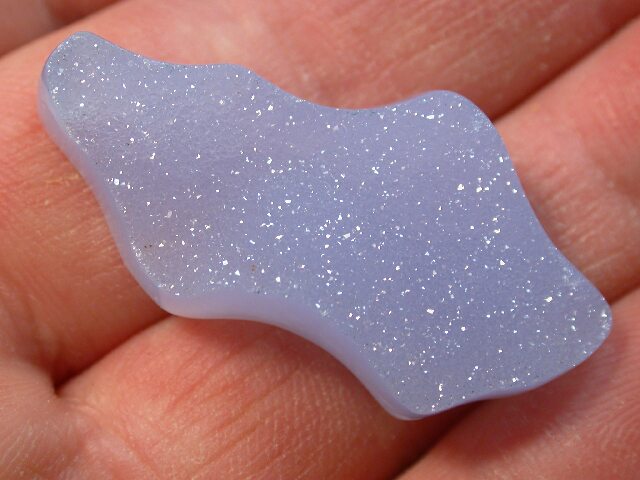 THE FINEST WE HAVE EVER SEEN!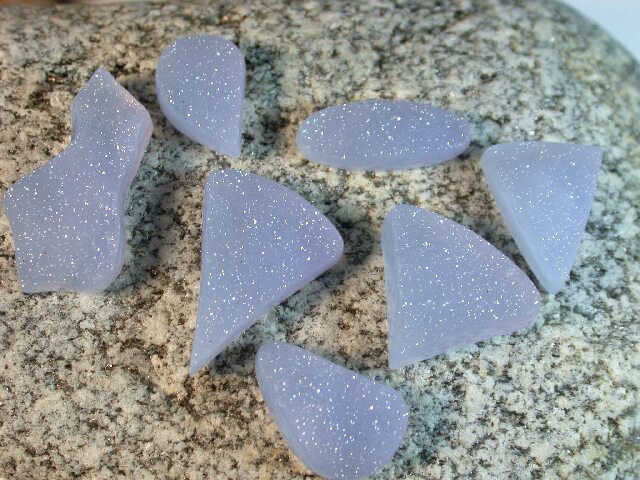 We have a very limited supply of this material. All are fancy or freeform shapes. These will not last!  E-mail us today!!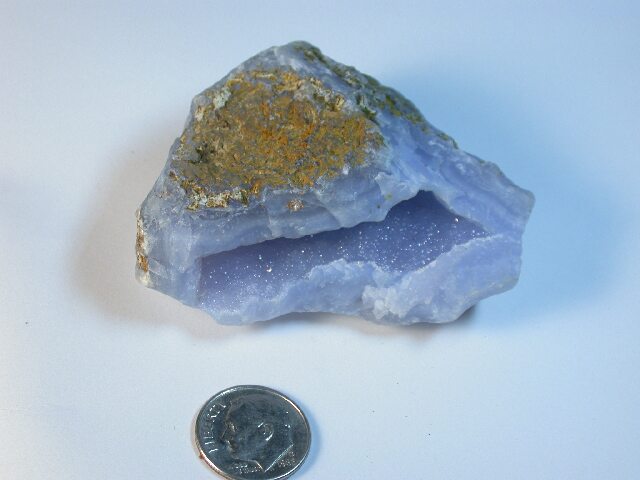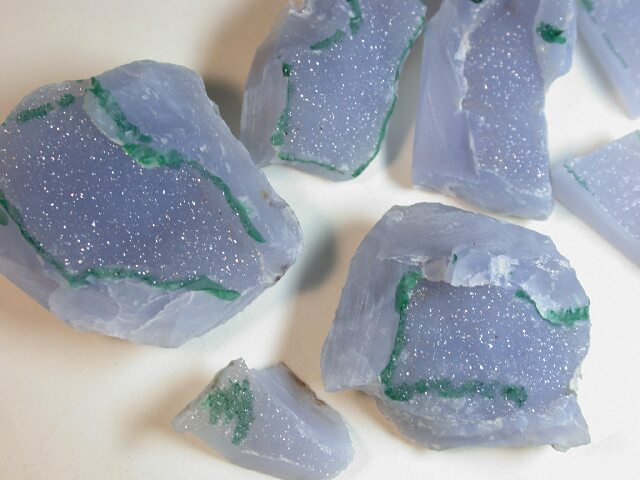 Druzy agate consists of a sparkling layer of very tiny quartz crystals coating the surface of agate. In order to survive the trauma of the mining process undamaged, these delicate crystal surfaces must originally have been protected by nature inside nodules or within cavities in the agate seam. To be considered gem quality, druzy crystals cannot be too coarse or large and must be in near-pristine condition. So....... not only must nature smile upon these little treasures throughout eons of geologic time, but they must also have been handled with extreme caution from the moment they are recovered from the ground on through the cutting process.. Once damaged, the crystals cannot be repaired. The nodules must be sawn apart very very carefully to expose the druzy surfaces .......too deep a cut or the blade entering at a bad angle can destroy these miracles of nature in an instant. One slip on the grinding wheel....or sanding wheel will spell disaster. This paramount need to protect the integrity of the druzy surfaces cannot be overstated and is a major factor contributing to the rarity of these gems. We don't recommend druzy as a ringstone, but once properly set in appropriate mountings by a capable jeweler druzy agate makes absolutely stunning pendants,earrings, brooches, etc.

Sawn sections of nodules marked for further shaping

Druzy agate comes in many natural colors and there are also a number of Hi-Tech methods used to color this gem artificially. The blue druzy offered here is totally natural and unenhanced. As stated above, we have never seen blue druzy agate of this quality EVER!