At Glyptic Concepts we use a mixture of high pressure compressed air and abrasive grit to etch into the surface of stone to create design elements that will last for centuries. Our products include unique decorative garden stones, pet and human memorials, address signs, business signs, welcome signs, cornerstones, commemorative markers and more!!

Located in the eastern foothills of the Cascade Mountains, at the geographic center of Washington State, Glyptic Concepts  makes use of the local volcanic basalt rock and granite river cobbles as well as stone varieties from around the world. We work with rocks that range from hand to boulder-size and our truck is equipped to do  on-site   boulder-etching if your situation requires it.
Our designs include nature motifs, ancient petroglyphic and pictographic images, Celtic knots, kanji, western designs, favorite quotations, and of course whatever names, numerals, ranch brands, etc. our customers desire.

  Stone types commonly used  include random free-form rock, smooth riverstone, basalt columns, flagstones, and polished, flamed, or honed slabs and tiles.  

The high quality of our etchings is due in part to the fact that we were professional gemcutters for more than thirty years and apply the same painstaking standards to our ornamental stone products that we did to to our gem work. We love rocks and have an intense interest in the history of engraved stone. In that regard, Glyptic Concepts seldom tries to exactly reproduce ancient designs, but rather  attempts to capture the essence of that work. Our purpose is not to interpret or re-interpret the original artist's intent. Instead we simply do our best to celebrate the vitality and spirituality of these ancient works.

Our ancestors' zest for life was often visually expressed and timelessly recorded upon the canvas of the earth itself. Glyptic Concepts obtains great satisfaction from sharing in that tradition.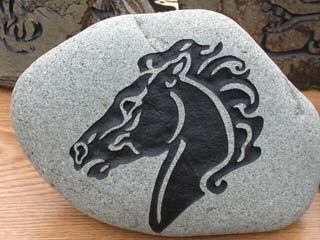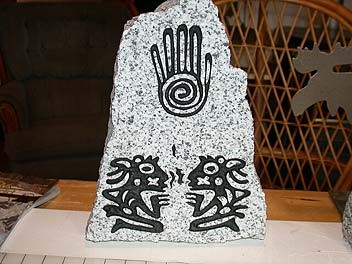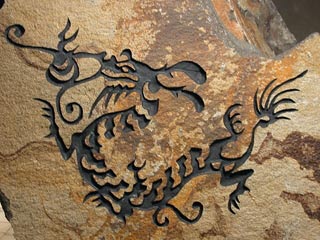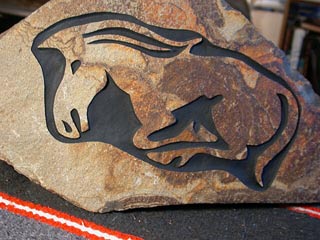 PO Box 361    Ellensburg, WA 98926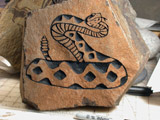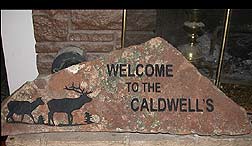 Columbia Plateau Basalt with Lichen

Prices are based on complexity of design and size,weight and type of stone.